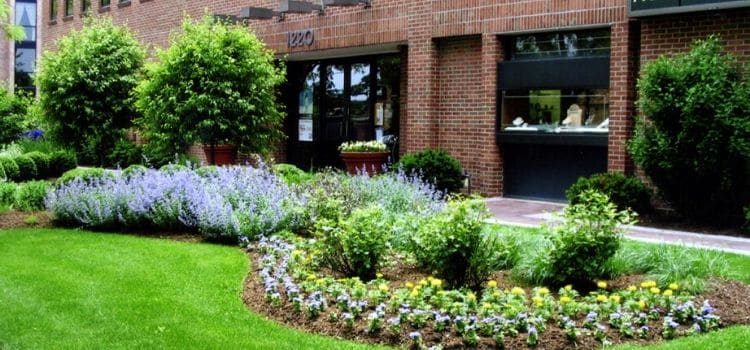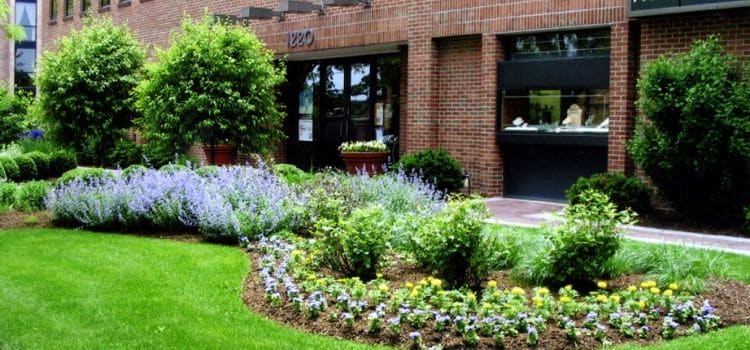 Commercial Lawn Maintenance for Banks, Offices, and Retail Locations
ECM Landscaping and Lawn Care is Raleigh, NC's #1 small commercial lawn & landscape service provider. We specialize in maintaining banks, offices such as doctor's offices, and retail locations such as strip malls.
Small Commercial Landscape Maintenance
Small commercial properties are a perfect fit for the talented landscape crews at ECM Landscaping and Land Care.
We know the appearance of your property is very important!
Our crews take great pride in making our small commercial clients' properties have a great 1st impression by keeping their grounds well maintained at all times.
We're your 1-stop-shop!  Hire us for all of your lawn and landscape needs.  We can handle the mowing and fertilization and weed control to the weeding, pruning, and mulching.
And, yes, we will collect and remove any trash that may have blown into the lawn, landscape, or parking lot each and every time we service your property.
Are you looking to hire a new service provider to maintain your bank, office, or retail location in Raleigh, Wake Forest, or nearby?  Contact us!
Raleigh, NC
Wake Forest, NC
Cary, NC
We service all of Raleigh and are expanding into neighboring towns quickly!  We also serve commercial clients!
ECM Landscaping and Lawn Care is a lawn and landscape maintenance company.